Being able to search for the best airfares on the market quickly and efficiently is very important if you want to make travel plans and want to be faster and better organised.
Today, I would like to tell you about Evolution Travel's new partner: Mystifly. The company is one of the world's leading airline consolidators and it allows travel consultants, in most cases, to have access to the best offers and rates available on the market.
Different from traditional global distribution systems such as Amadeus and Travelport, Mystifly allows not only to source airfares from the Italian market (with a search limited to a single rate database), but also to search for the best airfares in as many as 70 different markets.
With more than 70 points of origin, Mystifly can have access to many airfare databases and is thus able to find a greater number of highly competitive deals, for both national and international flights.
For example: if you have to sell a flight departing from Milan, Italy, to Miami, you can select the airfare which a particular airline has destined for some other market where Mystifly has an IATA code.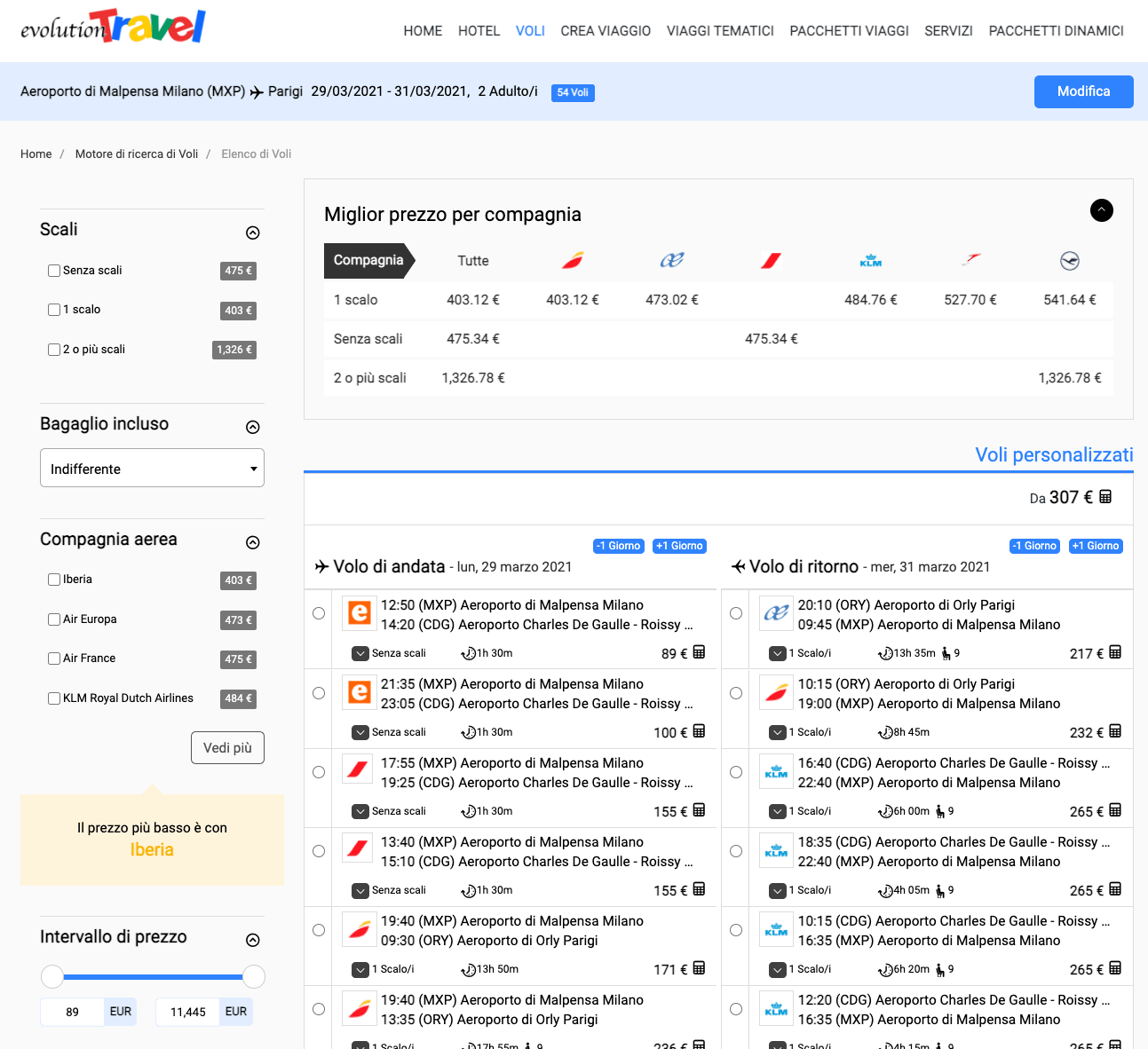 NDC: a technological solution to communicate their product range
Amadeus and Mystifly, two flight suppliers present in our CRS are using a new distribution channel, which in the coming years is going to have a strong impact on our business. The NDC (New Distribution Capability) is a new technological solution which will allow airlines to communicate all their products to both airline consolidators and GDSs.
One of the advantages of this technology is the possibility of viewing not only airfares but also all related services, including: seat reservations, luggage, meal bookings. But also services at the airport such as: faster check-in, access to lounge rooms, airport transfers. All these products are available in a simple, eye-catching and completely user friendly format.
Both Mystifly and Amadeus are certified for the distribution of NDC content offered by airlines. So, while currently our CRS only allows us to have access to the airfares of  various airlines, soon we may also have access to all products and content that they make available.
Through this system, we will be able to improve the offer related to air travel, helping customers to obtain not only help on flight offers but also on the booking of extra services.