The  Full formula enables you to carry out the profession online travel Consultant and manage in first person one or more specific products with the help of the Programing office and of a dedicated formation.
Those who access the full formula can also operate as Tour Operators!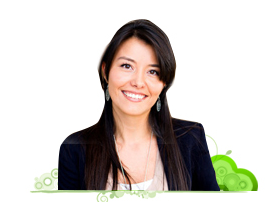 The Tour Operator is the one who creates the offer of touristic packages that he can sell to travel agencies. A touristic package is defined as such when it puts together two or more services that aren't accessory to each other like for example flight + hotel.
The  Full formula satisfies the need to create and manage one or more specific products first hand. Besides, or in alternative to, the activity of consultancy and sale typical of an online travel Consultant, thanks to this formula you can dedicate yourself to the creation of the offer by contacting and managing the relationship with tour operators that deal with the chosen product to the creation of the product in itself, therefore selecting the touristic services that will compose the offered packages directly on the personalised site.
Thanks to this formula whoever becomes a reference point for the network of Evolution Travel online travel Consultants for one or more specific products can count on the lever effect of all the sales network for the sale of the products themselves, multiplying ones earnings. Besides, whoever becomes a tour operator, can count on both the sale from the whole network of his own product and expand his own market to all national and international travel agencies as well.
Commitment required:  Part-time / Full-time according to the level
The  Full formula is dedicated to those who want to develop an activity in the world of tourism by mainly concentrating on the creation of the product, and for those who want to make a project with a specific destination or type of particular product with the knowhow and experience to do so and thus multiplying their results thanks to a network of online travel Consultants.

Cost of the  Full formula: Subscription 160 € / month (including annual renewal)
Look at the price list with all the details
To receive further information about this formula please click here!