Evolution Travel is proud to present its newest product, "Single in Viaggio" (Solo Travellers), a portal created to accompany all those people around the world who – for various reasons, either by choice or by necessity – decide to travel alone.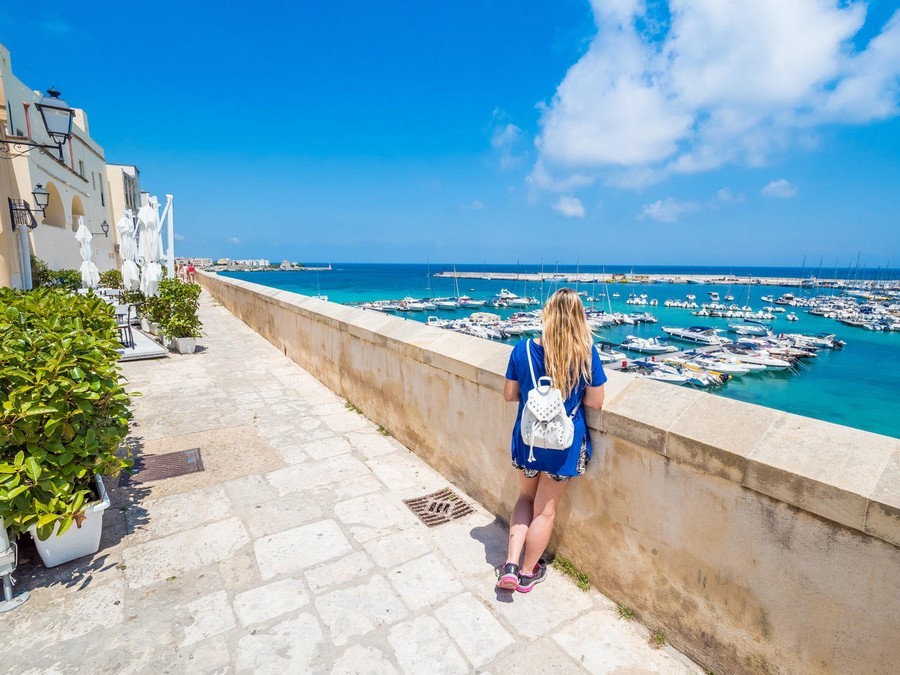 Evolution Travel has expanded its range of products again in order to meet the needs of a specific and constantly increasing target: the solo traveller. We are not necessarily talking about people who are not in a relationship but also about people who, due to life circumstances, have to travel alone.
The decision to travel alone could depend, for example, on the fact that your partner or friends don't have their holidays at the same time as you.
Or maybe you realise that your usual travel companions are not so keen on the destination of your dreams.
There could be many reasons behind the decision of travelling alone: and that's why we have launched "Single in Viaggio" by Evolution Travel, the new portal managed by our new Product Promoter Nadia Calosi and Tour Promoter Silvia Ravelli.
Our main goal is to be able to guarantee precise, professional and reliable services to all those who – for various reasons – want to go on holiday alone.
All of them share a strong desire to travel but they often have to face many difficulties.
In particular, prices tend to be quite high and the services offered are often designed for couples, families and groups without "adapting" them to the needs of people travelling on their own.
Single in Viaggio has not been designed for dating or sentimental purposes.
The aim of the portal is to be the ideal starting point for single travellers who need to plan and organise their next holiday, maybe even leave with a group of other people who share the same interests and needs.
The options offered allow great flexibility and the possibility of completely customising the holiday: if you want, you can choose to share your room or accommodation with another person, saving on the cost. Or instead, if you would rather have your own room, we have negotiated and selected excellent rates to guarantee you the certainty that you will enjoy your stay or your tour from beginning to end, knowing that you can rely on our professional assistance and are free to socialise when you want and according to your needs.
Nadia Calosi says: "It has also happened to me many times that I was available and ready to travel but unfortunately, I could not find anyone who could go on holiday with me. Quite often I had to give up due to the very limited travel options and the high prices. Carrying out a thorough strategic analysis of the requests sent to Evolution Travel every day, we were able to observe that many people express their desire to travel alone or indicate the impossibility of travelling in the company of others. Starting from this data, we began to prepare our products, taking advantage of the large range of well tested and quality products available on our platform".
Silvia Ravelli (already working as an online Travel Consultant and Tour Operator for Golf and products for single mothers) was the ideal person for Nadia to work with on the travel offers: "I and my colleague and the product planning department worked very hard on this project with passion and professionalism. At a time like this, the added value of a portal such as ours is the best way to handle the requests in order to organise everything in the best possible way guaranteeing the highest safety for all the people involved in the trip. A person who decides to share the same space as others, now more than ever, needs the expert advice of professionals who know the industry and are capable of clearly understanding the needs, concerns and expectations of travellers. When my job was to organise golf holidays for groups, I often had to deal with individual requests from single participants; this should not be a burden. So, focusing my work on what I had previously done with sports and luxury trips, I will plan and create holidays, in line with my product philosophy, which is to always put quality before anything else".
Currently, the destinations offered range from Italy to Uzbekistan and much more: Cuba; Antigua; Canary Islands; Dominican Republic; Portugal, Kenya; Morocco; Tunisia, Tanzania, Thailand and… We are constantly updating the list of destinations and options: new deals will always be uploaded on the "Single in Viaggio" portal with different combinations of destination, type of travel and dates.
Happy holidays to all solo globetrotters with Evolution Travel!
By Stefania Bochicchio