What does selling holidays online really mean? How can we understand if a company actually allows it and to which extent, even in a particular situation such as the current one?
When an online travel consultant is asked about their favourite part of this job, the answer almost always revolves around two concepts:
– freedom;
– flexibility.
With regards to working hours and in particular, the place where one can work from: actually from anywhere in the world, thanks to the possibility of being able to work online.
Is it the same for all companies in this sector?
And above all: what does "working online" really mean?
Is it just promoting oneself on social networks or search engines or creating an online platform?
We are starting to learn about it, considering the current situation: today more than ever, the lockdown imposed on the people is making everyone realise the importance of flexibility to continue working.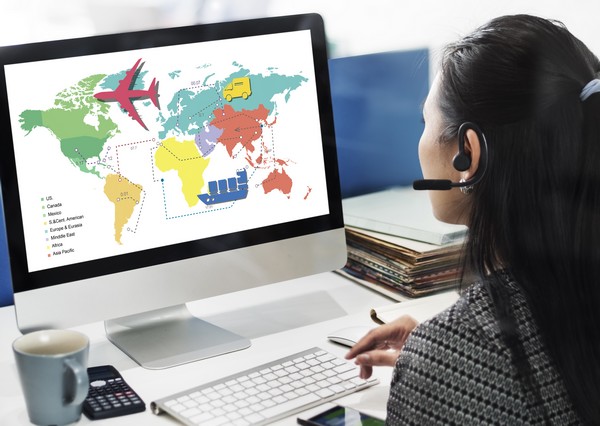 How is it affecting those who sell "door-to-door" holidays?
Unfortunately, as I write (April 2020), the industry has completely stopped in terms of  travel departures.
Also for many traditional companies, mostly: local estate agencies have closed and travel agents are forced to stay at home, unable – obviously – to meet potential customers in person.
This is also what happens when a geographical constraint imposed by a contract limits the areas within which to operate.
How can we break this stalemate? Evolution Travel gives you the opportunity to get customers from anywhere.
It means that you only need an internet connection and a telephone to maintain the relationships with travellers who could even live abroad.
Online travel consultants can operate from anywhere in the world: living on the other side of the ocean and being able to sell to anyone, in Italy and in any other part of the world.
Even today, during this global lockdown, sales have not ceased. Of course, there has been a significant decrease in the volume of sales but there are many people who cannot wait to be able to fly again: many customers from Italy (and not only) have already booked their holidays with Evolution Travel for late summer and autumn.
This is the real meaning of working online!
A true online travel consultant is able to sell holidays without any geographical constraints.
He can accept requests from literally any part of the world and can process them without having to choose a particular geographical area.
There are of course other companies which offer the opportunity to work both online and offline. You may ask yourself though: "what do they offer?"
When the conditions of the contract impose certain geographical constraints on the market in which you can operate (for example, your province), you are limited to the area in which you live.
So, even though money is spent on online advertising campaigns, these are geolocated: it means that they are set to appear on the screens of people from a specific geographical area. That is, the one within which the company has authorised you to operate, to make yourself known before arranging an appointment in person with the potential customer.
In general, this procedure has two practical negative aspects:
1) it makes it impossible to specialise on a specific destination or tourist product, since the number of potential customers in a particular area – for example in your province – is very limited. So, you need to become a generalist to make up for this lack of customers;
2) local agencies become your competitor. And we go back to the first point: the number of potential customers in a city or a province is limited, therefore there is too much competition.
Online travel consultants have maximum freedom of action, both from a geographical point of view and working hours.
This is the real value of being able to work online.
Especially these weeks, being able to help your customers to plan their next holiday, while sitting on a sofa, is an obvious advantage. It is important to point out though that this is our usual way of doing business.
Flexibility and freedom is not just a slogan for us: it is a fact! Would you like to receive more information on the online travel sales business? Download our guide to find out more!
By Stefania Bochicchio