Great news for Evolution Travel in 2020: a new Booking Engine. What is it? How will it help online travel consultants? What are its advantages?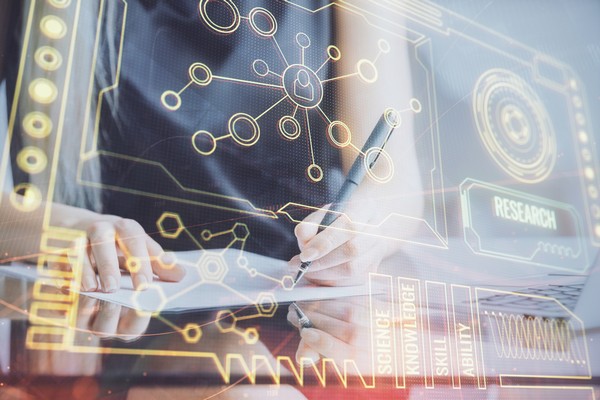 First Article of the New Year: great news already from Evolution Travel!
Our Booking Engine is now ready. The tool that will completely revolutionise the job of the online travel consultant.
What is it then? It is a CRS (Central Reservation System) completely designed and created by Evolution Travel for Evolution Travel.
The project was then developed after entering into an important agreement with Juniper , one of the major international software houses in the tourism technology field.
In short, Evolution Travel's Booking Engine is a very smart system capable of receiving XML data streams from the suppliers directly from their databases.
It means that now online travel consultants can instantly get quotes, rates and all kinds of services related to the tourism sector (e.g., car hire, excursions, etc.) directly in the Evolution Travel environment.
But always working only with trusted business partners and reliable suppliers.
An important technological revolution supported by a huge economic investment by Evolution Travel for the benefit of the entire network.
How will it affect the daily routine?
The use of the new Booking Engine will make it possible to obtain data on all the products and services of all suppliers with just a single system query:
– in a single database;
– simultaneously;
– with the best rate.
Up to now, online travel consultants had to do "manual" comparisons and searches. It was necessary to use the CRS of the various partners, they also often had to visit directly the supplier's website and sometimes even write emails or make a phone call.
Now everything has changed: thanks to the constant data flow – immediately updated in real time – you can get an answer in just a couple of seconds.
The first prominent feature of the new Booking Engine is therefore  SPEED.
So, the first important advantage for a travel Consultant is to be able to save time!
Saving time allows to:
– prepare customised quotes in only a few minutes;
– easily find the best rate among our trusted suppliers, including of course our internal Tour Promoters;
– quickly retrieve data on tour operators, DMCs, etc., without having to memorise and remember where to look for this data on their websites.
– prepare personalised holidays and quotes for customers in a short time.
What can you do then with all the time you save?
You can manage more customers; you can get more training; you can specialise on a destination or a product, studying and perfecting web-marketing and promotion techniques.
The advantages of using the new Booking Engine for internal Tour Promoters
Also our internal Tour Promoters will be able to upload their travel offers prepared in the Evolution Travel environment to our new proprietary database: adding then product sheets, price lists and all the tourist services available to personalise the travel experience as much as possible.
Thanks to the new Booking Engine, online travel consultants will be able to work even more independently, choosing extensions, additional nights, flights, ground services etc.
The packages offered by Evolution Travel will be very dynamic.
Also in this case, both the consultants and tour promoters (who will no longer have to prepare quotes for their colleagues) will be able to save a lot of time.
There are also many advantages for for the end customer, of course, who thanks to Evolution Travel can have the opportunity to live the holiday of his dreams at a competitive price.
This was already the case; the difference is that thanks to the new Booking Engine, Travel Consultants will be able to prepare a personalised offer in a much shorter time.
The core of Evolution Travel's new Booking Engine
What is the most innovative feature of this new and expensive technological tool?
In one word: SPEED.
A  real data motorway capable of transporting a huge amount of data, which will help to make the job of the Online Travel Consultant faster, simpler, more autonomous and flexible.
Our new and expensive "engine" is ready, shiny and fast: just the final tests and then the engine will be officially in action at the end of March.
Are you ready to power your business with Evolution Travel?
By Stefania Bochicchio