2019 was a year full of news for Evolution Travel's customers: many new products for unique and exciting itineraries!
Here are the new portals and the online travel consultants who manage them with their "stories" about all the work done to launch the projects.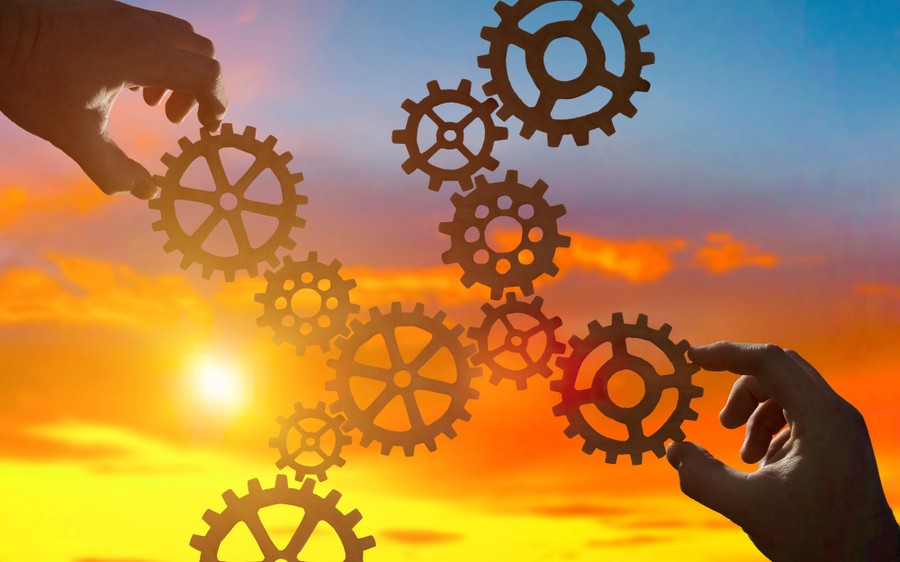 At Evolution Travel we never stop working to offer the best to our customers.
Our mission is to assist travellers through all steps: starting from when the idea of going on holiday is only a thought to the time of unpacking after a trip.
We make sure that they have the holiday of their dreams thanks to consultants who can offer completely personalised advice and also welcome unusual requests.
This is the essence of being an online travel consultant.
To make sure that every trip is personalised, Evolution Travel gives ample space to projects which deal with specific market niches.
And it is for this reason that the ambitions of each online travel consultant are emphasised and channelled into the launch of new products.
In fact, as many as 5 new portals were put online in 2019:
Rail Holidays
Jordan
Backpacking Holidays
Boat Trips + Hotel
Retreats and Special Holidays.
Any new portal is always the result of the initiative and the ideas of an online travel Consultant, followed by a feasibility study carried out by Evolution Travel's Product Programming department.
It is quite evident that these new portals are aimed at niche markets; we're talking about "unconventional" trips for very demanding, passionate and experienced travellers.
How can we reach these customers and make them happy?
Thanks to the great expertise of our product specialists who manage these projects/portals.
Specialising in a product does not only mean becoming the perfect point of reference for travellers but also offering specific training to the network of online travel consultants.
Experience, competence, availability become the fuel which makes everyone grow and helps to increase the sales of each new product or travel destination.
Behind the Creation of a New Portal: Difficulties, Challenges and Satisfactions
We asked each new PRP what the launch of the new portal meant for them.
Let's start with Roxana Ilie:
"The Rail Holidays portal was launched in late May 2019. I gave it much thought and did a lot of research before launching it. Before making this choice, I spoke to some of my colleagues at Evolution Travel who manage other portals and I collected a lot of information from my social media channels. I listened to the needs of the people who follow me, trying to introduce a new portal onto the market for a target of people who often find it difficult to find packages tailored to their travel needs.
It was not easy to create the first travel offers. You need to choose the right words, the right approach, a tour operator interested in contributing to the growth of the portal and so on.
The work we started in May was just the beginning. I still have a lot to work to do. The thing I like  most about the portal is the opportunity to develop different "products": holidays in Europe by train without ever taking a plane, scenic railway trips around the world, luxurious train journeys. You never get bored!
The portal has already given me great satisfaction in terms of sales, which of course are our focus. But the greatest satisfaction has been the opportunity to give customers new ideas and tips to discover the world in a different way, making new travel experiences. I receive many messages on my Facebook page, "Viaggio ma non Volo". People thank me for thinking about them and their different needs, they share their opinions and also suggest new ideas for new packages to be offered on the portal."
For the portal Jordan, we have Loris Zucchetti, the Tour Promoter who manages the product with product reference promoter Federica Biondi:
"In 2019, after a long analysis of the product and its marketability and after various sales tests, Federica Biondi and I launched the Jordan portal, which, as we hoped, immediately had good results both in terms of customer requests and sales.
It is not as easy as it seems: the success is certainly due to the careful selection of services and suppliers which I carry out all the time as a Tour Promoter.
My priority is to offer high quality and reliable services, things which are not always found in the market.
Launching a portal does not simply mean uploading some descriptions and hoping everything will go well.
It is necessary to plan everything carefully, not only the product, but also the marketing strategy  otherwise you risk having no results. Today, the portal is growing and developing and we aim to grow even more by 2020".
Time to talk about Backpacking Holidays, introduced by our two new PRPs, Manuel Sgroi and Marta Campo:
"The launch of the 'Backpacking Holidays' Portal was for us the achievement of a goal, the realisation of a dream.
We had always wanted to start our own project but we were waiting for the right opportunity, and this year we finally got it!
This portal fully represents what travelling means for us. The best thing was discovering that there are many colleagues in the network who share our own passion and want to challenge themselves, dealing with this new type of holiday that is becoming increasingly popular.
We strongly believe that for the success of the portal it is essential to provide effective training for the Consultants who want to specialise in this area. It is a completely new and an original way of travelling and this is precisely what we are aiming for in our first phase as PRPs, through e-learning projects, chat groups and the Open Day we are going to have in 2020.
We also manage a blog and some Facebook pages to promote the online content: careful editorial planning which we hope will continue to improve.
We are getting many requests and this makes us understand that the target we are trying to reach is very active online. It is all very good news for the future of our portal!"
It is clear now how much work there is behind a new project.
It is not just a matter of creating travel offers for the customers.
It is also very important to promote new types of holidays: even if Evolution Travel deals with all marketing plans and communications with the major travel magazines, it is the people responsible for the new products who usually meticulously manage their personal blogs and social media channels as confirmed by Roxana, Manuel and Marta.
For the project Boat Trips + Hotel, we have the PRP Anna Scapin:
"For me the launch of the portal was  a great opportunity offered by Evolution Travel to promote and create tailor-made package holidays and make my knowledge and experience available.
I am really pleased to have received the first positive reviews from travellers and to see that even my colleagues have begun to give me positive feedback and are passionate about this type of holiday.
Specialisation and great knowledge of the product are the basis of our success."
Finally, a great all-female project: Retreats and Special Holidays managed by Alessandra Lampitelli, Tour Promoter, and Silvia Marchetti and Nicoletta Monterisi, Product Reference Promoters.
"I launched 'my' first portal (Portugal, Ed.) many years ago. Things were very different then and so the new portal is like the first time again for me – Lampitelli says. This time my fear was not to be able to express clearly the aim of the portal, convey its meaning without alterations.
As in every field of life, passion is the drive which makes the world go round, but you still need to be very knowledgeable about your field which can only be achieved with continuous training: only this way you will be able to share your passion with those around you (other online Travel Consultants, Ed.) and create a successful team".
Marchetti and Monterisi add: "One of our greatest satisfactions was to hold the first e-learning session for our colleagues and see that there is a lot of curiosity and interest in special holidays/retreats among many of the other tour promoters.
Designing the whole portal was a difficult task, even with the help of Evolution Travel, also because even though many travellers and magazines talk about this type of holiday, the reality is that very few tour operators promote it.
So, at the moment our solution is to offer high quality content that we ourselves create to guarantee only the best for our customers".
It is more and more evident that the key to standing out from the others is to offer valuable content, not only to customers but also to the colleagues in the Network.
No product "sells itself": everything must be planned strategically to avoid unnecessary budget pitfalls and "failing".
The meticulous preparation of the holiday can guarantee the satisfaction of the traveller and the gratification (also financial) of the Consultant.
We say goodbye to 2019 with the announcement that lots of new portals are going to be inaugurated in the next few weeks: Evolution Travel never rests!
By Stefania Bochicchio