People who want to grow in Evolution Travel are given the opportunity to pursue all their projects and ambitions. A fact that is demonstrated by the incredible number of travel products and destinations followed by our new Product Promoters: here is a list of who they are and what they do.
One of the most important characteristics of the Evolution Travel model has always been huge cooperation between its Travel Consultants.
When we grow, we grow all together.
Why?
When Luca Baldisserotto and Mioara Dragomir founded Evolution Travel, they had the dream of building a team of travel professionals who could work together with highly specialised experts; a dream which they have fulfilled.
We are talking about Travel Consultants extremely specialised in a specific destination or product.
These professionals are the role models of our Network: they are our Product Promoters (PRPs).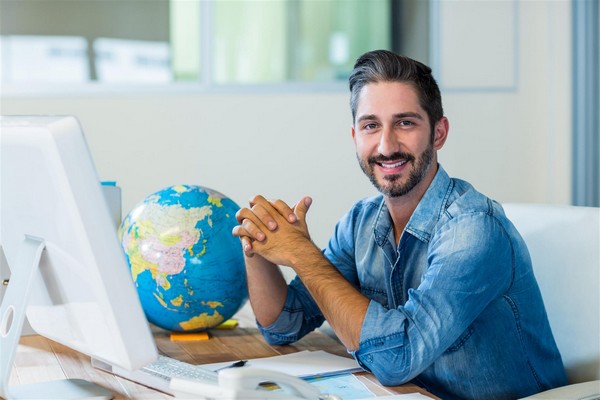 Every one of them is an expert on specific places and travel products who uses their skills, knowledge and expertise to assist the colleagues.
When an online Travel Consultant receives a request on a destination he is not very familiar with, he knows that he can ask the help of a PRP.
Constantly involved in the training of the colleagues, the PRP will be able to offer advice and suggest travel solutions to other less "informed" consultants.
This way the customer will receive 5-star treatment and the sale will be concluded successfully.
With today's article, we would like to introduce the new 2018/2019 PRPs and their products; here they are:
To be honest, the portals of Trentino-South Tyrol and Cycling holidays were launched a few years ago.
These projects had been temporarily suspended though, but now they are going to be relaunched with the contribution of Martina Eccher and Nadia Righetti.
All the other portals, instead, are a new addition, created thanks to the enthusiasm of the PRPs and as a result of Evolution Travel's market analysis, planning and marketing activities.
We wish the best of luck to all our new PRPs!
Our advice to the consultants is then to always contact the PRPs: their help is extremely valuable to sell better and more!
How can you take advantage of the PRPs' expertise? Let's find out!
What can a PRP do for a Travel Consultant?
The first way in which PRPs show the importance of their help is product selection.
It means that they dedicate a significant portion of their time to contact specialised tour operators, for example.
Once they have a good selection,  the PRPs create the product sheets.
In addition, a PRP is continuously committed to providing high-level training for the Network. How?
Through e-learning sessions and 30-minute chats.
Also: participating in the Open Days to present the product that they specialise in.
And being always available to help colleagues: answering questions, giving advice or even drafting a quote (when the Consultant prefers to subcontract the client directly).
The work of a PRP is challenging and requires a managerial and strategic approach.
It is one of the best features of our Network of Consultants because it allows to offer the best services even to the most demanding customers, anywhere in the world.
If you have a project and the ambition to become a stable "ring" in the network of relationships between colleagues in Evolution Travel, you will have the opportunity to improve and grow.
In the coming weeks, we are going to announce other new PRPs and their exciting new projects: keep up to date with our latest news to always provide better travel solutions for your customers!
By Stefania Bochicchio