Evolution Travel 2019 Convention will be on…
When is the best network of online Travel Consultants going to get together? We already have a destination: Barcelona… Log in and discover the details!
We had been talking about it for some time, it only needed to be made official.
Evolution Travel has just announced the date of the 2019 Convention!
See you in Barcelona on 21 September 2019!
This annual event has always been a success and it is a very important occasion for us.
It gives us the opportunity to analyse the results of the previous year, to plan new strategies for the future, introduce innovations and, more importantly, be all together!
This year there are going to be a few changes to the format of the Convention.
The purpose of today's article is not just to announce the date of the event but also to introduce the first of these changes.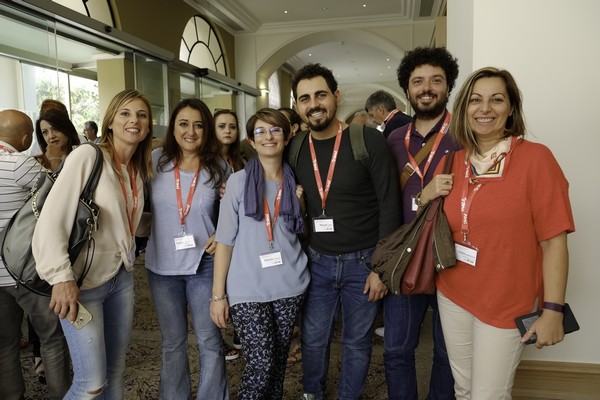 Lots of practice: we are going to work!
There will be many opportunities to practise on September 21: each training session will be divided into two parts, a theoretical part first and then practical exercises on what has been explained.
This way you will immediately put into practice what you learn, turning concepts into concrete skills.
This will greatly benefit your daily tasks as you can start practising with the help of our trainers.
What topics will be discussed?
The event will focus on technical-tourism subjects with the contribution of both internal and external trainers.
Why should I join the waiting list to attend the 2019 Convention?
The Convention's official website is ready: here you can put down your name on the waiting list.
What's the advantage of doing it now?
You will receive a preview: the convention programme will be communicated soon. If you sign up, you will be the first to be informed about any new operational details regarding the event!
Also: you will be immediately informed as soon as the official registration is open!
It means that you will have access to the Early Bird offer (subject to limited availability).
Don't miss the opportunity to be there and work with your colleagues.
Together we can exchange ideas and learn better and more!
Then, after a day of speeches and practice, we will have the usual award ceremony.
You will learn the names of the Oscar awardees and discover the new network roles!
But above all: whether it is your first or umpteenth time, attending the convention is always a great experience.
Meeting new colleagues and seeing old friends helps to understand better the meaning of working from different cities or places, contributing towards common goals.
Always adhering to some principles which – especially during these live meetings – become consolidated and stronger.
What are those principles?
The freedom to… work from any place and at any time; offer the best options to your customers without "forcing" them to choose one supplier over the other.
The freedom to choose colleagues with whom to exchange ideas… It is certainly something that you cannot always do in other contexts where all you can do is learn how to cope with those around you.
The freedom also to work alone… but it is so good and motivating to work – albeit remotely – with other consultants!
Creativity… to invent new travel products and sell them to target niches. To make your contribution to the travel sector, offering amazing holidays to people with specific needs.
Personal growth… as next year it could be your turn to be awarded one of the Oscars! And you could also become a reference consultant of our network!
Variety… because the daily training you receive in Evolution Travel gives you the opportunity to expand your knowledge in multiple fields: marketing, social media, tourism technology, destinations, specific products. You can never get bored!
Sharing… because our strong network can help you to work better so that you never have to worry about what to do in a particular situation: you will have the support of almost 800 people between consultants and technicians who will help you with your projects, answer your questions and grow together!
We look forward to being all together once again… Register on the Convention's website now. See you in Barcelona!
By Stefania Bochicchio