Today, almost 800 people work on a common project from any corner of the world, without any need for a physical office: they are Evolution Travel online travel consultants and professionals.
How can such a large network of people work without meeting every day in a "real" place?
To date,  almost 800 people are part of Evolution Travel's big family.
The majority consists of approximately 700 online travel consultants while the rest is made up of professionals operating in back-office departments.
Different assignments, different daily activities but they all share a common "characteristic": none of them have to go to the office in the morning.
All of them in fact are able to do their job from home… but also from a beach , from an aeroplane during a flight , from any corner of the world!  In Evolution Travel,  flexibility is a very important concept: everyone can do his job from any place he wants.
All you need is an internet connection, a device and you can start working. ‍
It does not matter if you are a consultant dealing with phone calls to customers and estimates, an IT technician or a marketer.
Evolution Travel has many "hearts"  spread all around the world: many people live in Malta or Italy, others in England, the United States, Tunisia, Albania, Vietnam and… the list of countries is continuously updated because there are always new moves!
Of course, when you are able to work anywhere you want, realising your dream of living elsewhere becomes easy: it is your job to follow you, not the opposite.
Especially in the case of some departments, for example the tech one, it was decided and planned in advance where to look for collaborators.
Evolution Travel supplies its Consultants with proprietary IT tools specifically designed for this profession.

Maintaining an efficient tech department is very important; in case of technical problems or bugs, these must be resolved as soon as possible so that the consultants don't have to interrupt their work.
Having a tech department on the other side of the world allows us to fix these kind of issues during the night (Italian time).
By doing so, all tools can be operative again in the morning  without affecting the regular working day of the Consultants.
24-hour technical support is a great plus!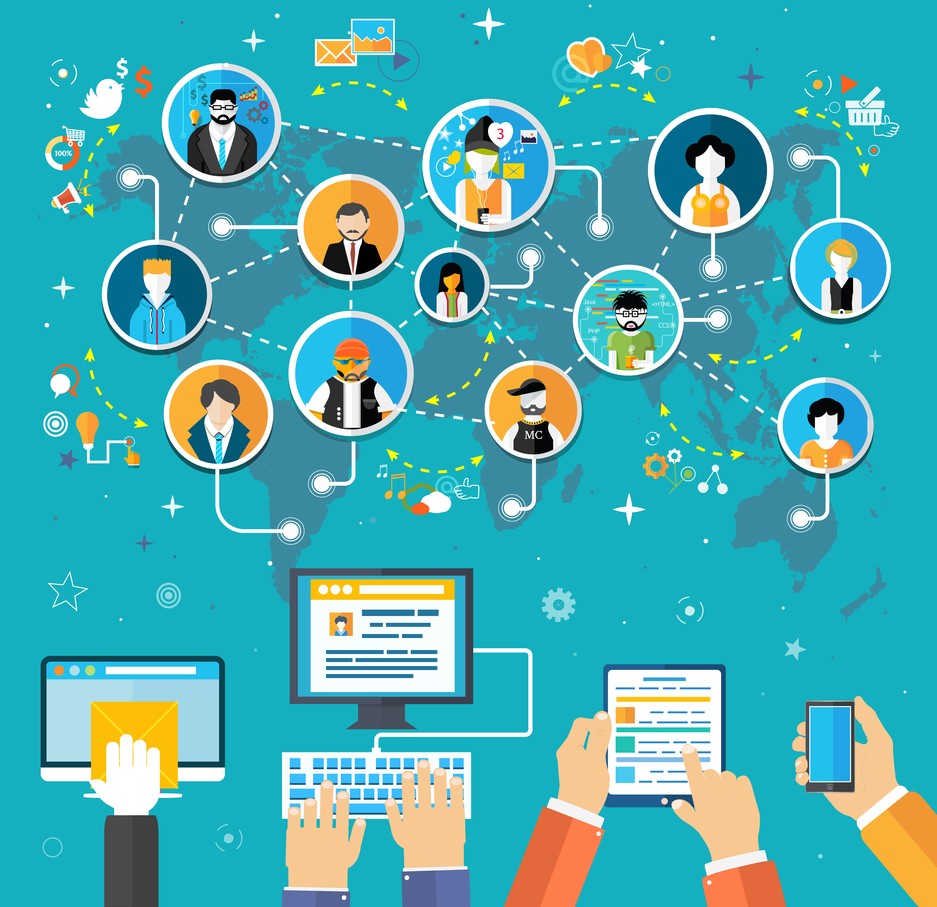 Working in freedom
How to coordinate and organise a business which has no geographical constraints?
Technology helps: there are so many tools available to everyone which make it easier to organise work.
Also: even personal relationships can benefit from the speed at which people are able to communicate today. Being in touch is easier, exchanging ideas is quicker!
This way, profitable and smart relationships can be immediately created between Travel Consultants, both in their personal and professional life.
They become colleagues, sometimes friends, often trusted partners: everyone is very cooperative in their work… even with people they have never met (yet).
The Structure of Evolution Travel
There are three main "cores" which operate separately from each other: they are the "command" centres of Malta, the UK and the USA.
As said before, the daily activities are carried out in "virtual offices":
cloud storage of shared documents and multimedia files;
Skype chats;
Telegram groups;
work planning, scheduling and organisational tools;
"virtual classrooms" for e-learning and training sessions.
To plan the activities of the back office, we use Asana in order to always have a "travel journal" and carry out the work of the various departments in a "scientific" way.
Everyone is assigned different tasks, responsibilities, references, objectives.
This way, we can all work together – everyone from their favourite place – coordinating online meetings, deadlines , finding the best time to talk despite the time zone.
All this using without ever using – only marginally – traditional mails.
The goal is to streamline communication and save time.
The mission is then flexibility!
Not only considering different geographical regions but also different hours.
Everyone can decide when to work: you do not need to "clock in or out", there are no strict or fixed timetables to follow.
What is important is to complete the projects at the agreed time coordinating with colleagues.
A very tight collaboration network between Travel Consultants and back-office professionals.
It is healthy collaboration which helps everyone to grow.
We can see it happen every day: from the planning of e-learning activities and training sessions for the network to the breaks spent together.
Our conversations on Skype – which are our "actual offices" – have never been "just work" for us: there is a bar area, live video calls to wish us "Merry Christmas" all together , an area for celebrations for birthdays, weddings, births.
Recently, we even launched a chat dedicated to our children: the birth rate has increased a lot in the last two years among Evolution Travel's staff!
Sharing such intimate and personal information is important to understand the fact that everyone works in a flexible way and is able to manage their time according to their family and personal needs.

The serenity that each of us has in managing our private life  – perhaps choosing more "convenient" working hours – allows us to get better results in our work!
All people who are part of the Evolution Travel project believe that having freedom of choice, of movement, of thought is a fundamental value together with flexibility.
We especially notice it in our Consultants: many of them start as good partners and co-workers and then become travel companions!
Thanks to this job they were able to find not only a good source of income but also people who love travelling and discovering the world like them.
This view definitely goes beyond the standard concept of "work".
Such a dynamic and supportive organisation has become today the virtual  "home" of almost 800 people: Evolution Travel is a great network of people and professionals who know how to support and meet each other even if they are miles away!
By Stefania Bochicchio