Evolution Travel presents an unprecedented event for its online Travel Consultants: a course that focuses completely on web marketing and sales.
Two days of intensive training never seen before! Read all the details: location, date, methods and objectives!
The end of 2018 comes close and the celebrations have already started: Evolution Travel has revealed great news for this year!
On March 2 and 3 there will be ETF2019: Evolution Travel Formula 2019!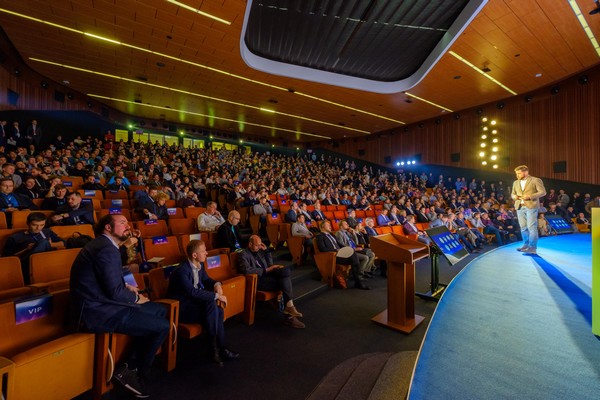 What is it? Two days of high quality and specific training reserved only for online Travel Consultants.
Let's meet in Abano Terme for the first and biggest national course of Web Marketing & Sales!
Forget about lessons only based on notions, full of words: ETF2019 will be based on facts!
Real practical exercises, insights on effective sales strategies, techniques to achieve greater visibility online.
All specifically designed for the profession of the "Online Travel Consultant".
The two-day course will be organised with the help of professionals from the various Evolution Travel departments as well as external trainers.
In particular, the main speakers will be active travel consultants who have achieved tangible results.
It will be them to offer concrete examples which can be immediately put into practice by the other consultants.
How can you achieve maximum visibility online?
How can you get quality requests in a continuous way?
How can you maximise sales and retain customers?
The objective of ETF2019 is precisely to answer these questions in a concrete way, explaining and putting into practise the Evolution Travel Formula: a perfect mix of tools and strategies developed in 18 years of experience!
You will learn how to:
be visible
sell
retain clients.
Which topics will be discussed during the ETF2019?
There will be many practical exercises on how to:
create a successful Facebook page
manage Facebook and Instagram campaigns
grow your Instagram profile
develop your Personal Branding
use copywriting techniques to write very effective estimates, emails, articles, messages
nurture contacts on Whatsapp, Telegram and Bot
manage contacts effectively depending on their area of origin
open and effectively use a blog.
The focus will also be on Evolution Travel's future goals, the values on which this profession is built and also on how the various departments work to support the activities of online travel consultants.
Programme, speakers and enrolment
You can find all the details in the program and get to know the speakers  of the event on the official website of ETF2019.
You will meet and listen to other Consultants who will explain effective strategies used to obtain excellent sales and customer retention results.Their stories are a great example of how you can work and make the most of all the tools available.
In order to participate in the Evolution Travel Formula 2019,  you are required to sign up.
Do it now to be registered on the waiting list: you will have the advantage of being admitted with an Early Bird price!
Do not waste time: places are limited!
We look forward to having you in Abano Terme!
By Stefania Bochicchio