There are some people who play a special role in Evolution Travel's network of online travel consultants.
We're talking about the PRPs: Product Promoters. Find out more about them and their daily job.
The people who decide to embark on this new experience to work as an online travel consultant know that they will be never be left alone: they join a network made of real people and travel professionals.
This is a very important aspect as it allows consultants to grow being able to count on the skills, advice and competencies acquired by other colleagues before them.
Knowing everything about every country in the world is virtually impossible, yet Evolution Travel is able to sell holiday destinations anywhere on the planet with a high level of competence.
How is that possible?
It happens thanks to the help of some special members of the network: PTOs and PRPs.
We have already talked about Tour Operator Promoters (PTO).
Now, we will learn more about Product Promoters (PRP).
They are travel consultants who are particularly specialised in a specific destination or a specific tourist product.
They make their proven knowledge and experience available to all colleagues, becoming a valuable source of information for everyone.
Sometimes they are people who live or have lived in a particular place for a long time and so they are able to rely on direct experience.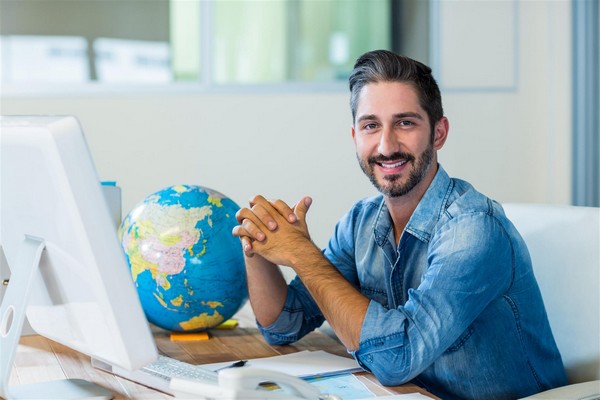 We are not just talking about locations: PRPs are also people with experience of a particular situation. For example, people with coeliac disease or animal lovers.
What they have in common is that they always have direct experience of the product which is offered.
If a client has a very specific request regarding the type of travel or destination related to the area of expertise of the PRP and you don't know what to answer, you can ask them for help: you can ask for advice or you can simply contract out your client.
Their work requires PRPs to do many other things: they also have to select proposals for such a product or destination.
They contact tour operators specialised in that particular product, evaluate their proposals and create product sheets that are then published on one or more vertical portals belonging to Evolutiontravel.it.
The job of these promoters carries a lot of responsibility: their upstream selection work allows all travel consultants to offer only the best to their clients.
How can you become a Product Promoter?
Any consultants who feel they can make a major contribution to the entire network can "rise to the challenge" and ask Headquarters to become a PRP.
When a consultant submits a specific project related to a type of travel or product that is not yet listed in the many proposals offered by Evolution Travel, the Product Planning department carries out a feasibility study.
Thus, based on the data collected, if the consultant has proven sales skills and the ability to manage a big project, it is possible to advance and become a PRP.
A new portal will be created to which the PRP can add all the new product sheets.
Instead, if the product is already in the system, they will just expand the range of services offered for that particular product.
In this specific case, each PRP will have exclusive access to the particular product sheet (not the portal).
We are not talking only about destinations but also specific types of holidays: for example, Evolution Travel has portals specialised in barrier-free holidays, single parents with child, archaeology, photography holidays, religious tours, travelling with your dog, holidays for coeliacs, etc…
The change from "simple" consultant to PRP is quite evident as you no longer work only on the relationship with your clients.
As a leading product promoter, you take managerial responsibilities for your project to the benefit of the whole network.
Specifically, the PRP also organises training courses, both online through webinars and live with the organisation of special Open Days around Italy open to the whole Evolution Travel network.
Participating in these events is essential to learn more about the promoter's "special" destinations or products.
This way, all travel consultants can acquire the necessary knowledge to sell their product, guaranteeing a high level of advice to their customers thanks to the training received.
The objective is to make everyone able to work independently, teaching them how to organise an itinerary, a trip, a proposal.
In addition, a Product Promoter can organise advertising campaigns with the participation of the other colleagues.
The responsibilities are many but they are amply repaid by the possibility of being able to offer the best travel products.
The quality of the services increases throughout the whole network, enhancing the level of customer satisfaction.
There is also an economic aspect that must be taken into account: as the PRP gets a percentage on all sales of "his" product on the network, it is essential to offer a high level of training and assistance.
Perseverance, passion and expertise always repay one's efforts: working methodically on a project as a PRP allows you to reach niche markets that are particularly "receptive" to some proposals when properly stimulated and especially followed up.
In short, in order to become a PRP and to continue to keep this role in the Evolution Travel network, it is necessary to:
have good direct selling skills confirmed by data;
provide training to colleagues;
know how to organise group advertising campaigns;
receive a positive evaluation on the work done with a score awarded annually by colleagues on a scale from 1 to 10.
By Stefania Bochicchio