The Evolution Travel model has really peculiar characteristics compared to other realities that operate on the same market.
A customised technological structure, few and shared rules, but above all a real collaboration among online travel Consultants.
These are the issues we would like to analyse today with Francesco Schettini, head of the Commercial affiliation department at Evolution Travel.
"Good morning Francesco, the strength of Evolution Travel is its network of online travel Consultants. How does a virtuous mechanism of effective collaboration come about?"
"Good morning to everyone. That's right: at Evolution Travel the concept of collaboration always gives positive and visible fruits.
Each online travel Consultant operates in complete autonomy but, at the same time, knows he can count on a social and professional network that can be decisive in his work.
What does it mean? That inside the network there are product specialists or specialists on one particular destination that, when and if called upon, can help by giving first-hand information, therefore absolutely verified.
This way, the travel Consultant will grow and will know how to face the requests and perplexities of his clients even when he hasn't got precise notions about certain destinations or specific products.
This is a guarantee for clients and an added value: no travel agent (online or traditional, en route) can have this kind of notions on every place in the world.
The difference is that at Evolution Travel there will always be someone that has that information and can share it, even in a few minutes.
Therefore, access to a cultural background and to technical-touristic notions, turn from personal to "communitarian", to everyone's advantage".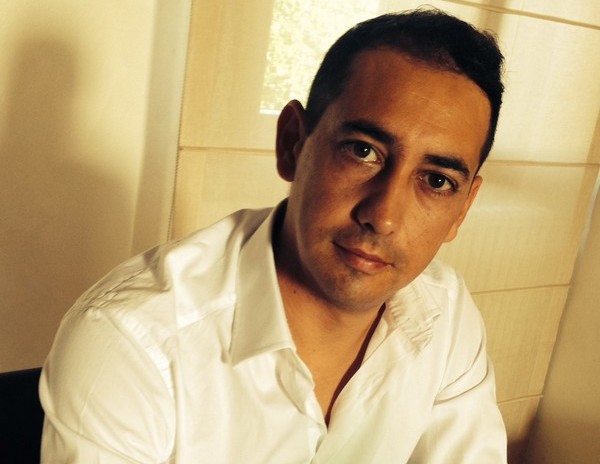 "If everyone helps everyone else, it would seem there is no more competition among Consultants. How was it possible to create such a spirit?"
"Simply because the network doesn't develop vertically but horizontally. We don't earn by finding more people but on the sale of the trip.
Incomes arrive only and exclusively from the pure product and in being able to maintain a good relationship with ones clients that, in time, will become satisfied "repeaters".
For example: at Evolution Travel one can book Golf themed trips. Not all Consultants have the right notions to do so, as it is decisively a particular and niche product.
In these cases one will go to a Consultant responsible for the product that will help find the best solutions, according to the requests and characteristics of the client in question.
Once the sale has been closed positively, the earning will be distributed: a part will go to the expert that helped us. The rest will go to the Consultant that sold the Golf trip.
At this point it is useful to highlight that the Consultant doesn't lose anything: the percentage that goes to the product specialist that gave us the correct information passes through the head office (Evolution Travel), without chipping into the Consultant's income.
The head office pays for it but increases its numbers and, at the same time, obtains fundamental results for everybody: there is no competition among Consultants, on the contrary the collaboration mechanism is favoured.
Above all, it is the client that wins: he will always have an optimal and high class treatment at a competitive price".
"How is it possible to manage a collaborative setting of this kind in practical terms? Is the calculation of incomes and percentages difficult? Who does it?"
"The Evolution Travel model distinguishes itself also because, at an operative level, it is fruit of the careful planning of the technological platforms in which it operates.
In this case, the Consultant will not have to do anything in particular: he has owner software made specially to process every phase of work. It is all monitorable.
This means time is not wasted in calculating percentages or managing procedures.
Even those who don't have any technical or administrative knowledge can work serenely knowing that the technological platform will calculate everything automatically, leaving the Consultant free to spend his time with clients and at formation courses.
Having the instruments to bypass problems connected to organisation (present in all kinds of activities), is a great advantage!
Of course, in order for everything to run smoothly, there must be some rules."
"How are these rules developed at Evolution Travel?"
"Evolution Travel is an absolutely dynamic model that can function only because of the precise rules from the start.
In order for it to be broken in the rules must be few, clear, shared and monitorable.
Basically, the fundamental principle to bear in mind at all times, is that the only person that can have contacts with the final client is the Consultant.
There are no other "intermediaries".
The Consultants will decide to ask for help from more expert specialists, but the client will only come into contact with only one Consultant.
It is also important to take formation courses: the formation path at Evolution Travel is capillary, specific, and "calibrated" to follow the Consultant from his entry, by intercepting his needs for knowledge and professional growth.
This careful strategy, made of formation, technological instruments and the constant presence of available experts, generates the positive cohesion of Evolution Travel's online travel Consultant network".
Would you like further information about the Evolution Travel model? Download the Guide to become a travel Consultant right now and come into contact with Francesco Schettini!