Will you be joining us for the next Evolution Travel Convention 2018? Today we will tell you why you shouldn't miss out, why we decided to select a new location for this year, and what we will be talking about. Ready to book your place?
The preparations for the Evolution Travel Convention 2018 have been underway without pause for a while. This year the programme will feature many changes: you are about to find out why you shouldn't miss out.
Let's start with the date and location: the Convention will take place on 6th October 2018 in Sousse, Tunisia.
As always, it will be an occasion to take stock of the past 12 months, to enjoy meeting and exchanging with your colleagues, and for defining trajectories for the next months.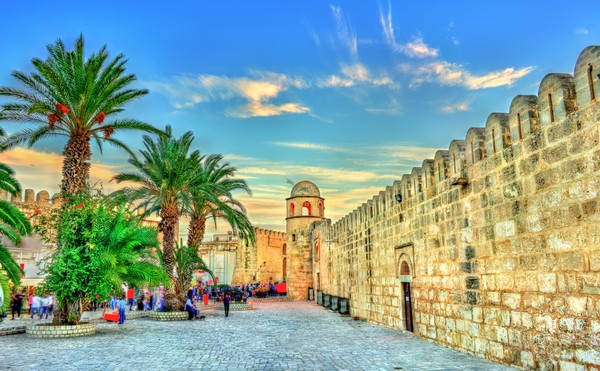 Why Tunisia?
For 2018 – and to celebrate 18 years of Evolution Travel all together – we selected Sousse as a thank-you to our first outsourcing team: our Booking staff.
This is intended a real gesture of recognition for the work carried out by the Tunisian booking girls, who are always precise and an essential support to the activities of the online travel advisors.
Our location choice is also an affirmation of our desire to hold this annual event in an international location, in line with Evolution Travel's cosmopolitan view, which knows no borders.
What will be the themes of the 2018 Convention?
The first part of the day will be dedicated to back office presentation: more than 70 people, who, every day, work hard so that the online travel advisors can dedicate themselves exclusively to client meetings, advice and the sale of holidays. Without having to worry about things like bureaucracy, administration, technical problems, IT issues etc…                  A presentation is warranted even more this year, given that the entire Tunisian staff will be present for the first time!
Case histories of the successful figures in the network – PTO and PRP, which are highly important reference points within the network – won't be missing. There will also be time to meet some advisors with Smart workstations, who are making themselves known due to the excellent results that they are obtaining.
A moment of exchange and inspiration for discovering new starting points to develop.
Finally, we are working to offer you training that will be useful for making sure that your activities are successful!
Why is it important to take part?
The Convention is the most popular event of the year, for everyone.
For headquarters staff as well as for back office staff: because contact with the network is always extremely useful for finding new inspiration emerging from the needs of the network.
Above all, the Convention is a fundamental event for online travel advisors: it offers a moment to take stock, collectively and personally.
It is an occasion for getting to know new colleagues, catching up with old colleagues, requesting advice, and having face-to-face discussions.
You will learn about strategies, modes of working, as well as positive dynamics for strengthening your own knowledge of the products and increasing your productivity.
For some people, working online can be an unknown and, at times, alienating experience, so meeting colleagues in person as much as possible is an excellent way of rendering your working environment more 'concrete'. Virtual becomes reality.
A shake of the hand, a smile and the possibility of training in person: these are extremely efficient ways of stimulating you to work with increased momentum, feeling more driven and more focused on your objectives.
Very soon we will return to talk of the 2018 Convention again, providing more details: in the meantime, you can book your place now!
By Stefania Bochicchio