Those wishing to undertake the profession of Online Travel Consultant, have 3 hours of free online coaching before making a decision. What is it all about? We will explain in this post.
The first step is to download the Guide to becoming an Online Travel Consultant. Evolution Travel has set this up to provide you with an overview of the features of this activity, the technological and operational tools available to you, the investment you need and the training provided.
After reading it carefully, you will then be put in touch with someone who has been in the business for some time: Evolution Travel gives you the opportunity to take 3 hours of personalised online coaching.
These sessions can be booked one by one, to be executed via Skype, as you please from home, or any quiet place.
There will be a real life Consultant – with whom you can interact by video – who will answer any of your questions: who better to explain any aspect of this profession, than someone who is actively doing the job?
You can share the screen in order to observe the work tools, ask for details about earnings, understand how to handle requests, start getting familiar with campaigns, web marketing concepts and so on.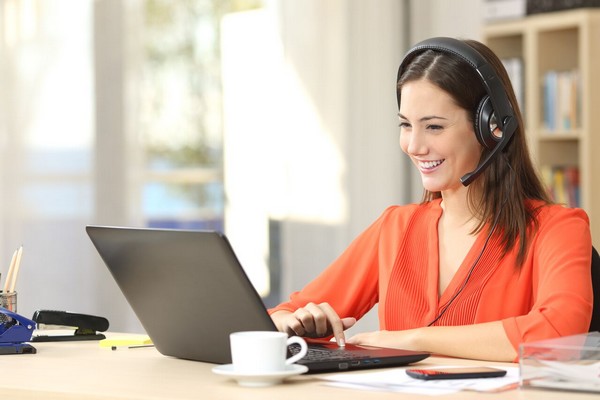 Why are the 3 hours of coaching personalised?
Each person has different questions about the profession, taking into consideration a variety of factors. The starting point which you must pay attention to, is reading the Handbook with care. Once you have done this, it is to be expected that you will have specific questions about one point or another.
There are those who already work in the travel sector, and therefore have a basic understanding of the industry.
There are those to whom it is completely unknown, and therefore need more general knowledge.
Other people may come from agencies similar to the travel sector, and are more interested in getting to know the guidelines straight away.
Each person will need to ask their own in-depth questions, which they will be able to do through the Evolution Travel Advisor, who they will be in contact with, about specific areas.
However, coaching hours always focus on the "pillars" of this activity:
Best practices: strategies to be used to achieve concrete results;
Web marketing: how to adopt the best online marketing techniques and which channels to use to attract potential customers;
Earnings: When, and how much can you earn? What are your expectations?
Tools: all of the technological tools available for you to work with;
Team: from the strength of the network, to the support offered by the various different departments, you will receive all the knowledge you need in order to know where to turn;
Training: all training resources provided free of charge by Evolution Travel;
Criticism: why do some people fail to sell? How to avoid this situation?
Why are these sessions free?
Coaching sessions are free because, before the aspiring Consultant invests money in this activity, they must not have any kind of doubts on the subject.
Naturally, a gradual course and explanation is also of great use to Evolution Travel. Thanks to these 3 hours of training, you can focus on whether the person concerned has the "correct" personality to sell online travel, as well as if they are "on target" with the genre.
At the end of the three hours – sessions of one hour at a time – there will be a clear and concise picture on both sides.
It can then be calmly compared, and decided whether or not to continue.
You have an online, real life Travel Consultant to extend your knowledge of the aspects of the profession in which you are interested, or do not understand: use these 3 sessions to ensure that you are comfortable, and above all, well informed!
by Stefania Bochicchio